Top-Notch Machine Translation Post Editing Services
When effective communication across different languages has become so vital, Crystal Hues Limited is a savior by offering complete language solutions and machine translation services to its clients.
CHL provides expert machine translation and machine translation post-editing services that are ISO-certified.
Our professional post-editing translators offer a seamless combination of speed and cost-effectiveness of machine translation-giving you the power of both!
What is Machine Translation Services?
Machine Translation services is the process of translating text from one language into another using computer software in an automated manner without the participation of a human translator. The field of translation has been completely transformed as a result of the development of machine language translators.
The machine language translators are extremely capable of efficiently managing massive translation volumes, maintaining top-notch quality, and reducing time-to-market.
Benefits of Machine Translation Services
Memorized terms:
Our Machine language translation services use industry-specific terms or key jargons for the intended audience. The machine can easily use the terms efficiently throughout the translated content.
Reduce Time:
Although automated language translation can rapidly translate full-text documents in a matter of seconds, human post-editing is still required to ensure accuracy.
Minimize Cost:
As Machine translation requires the use of machines, it can drastically cut expenses by eliminating the payment to humans.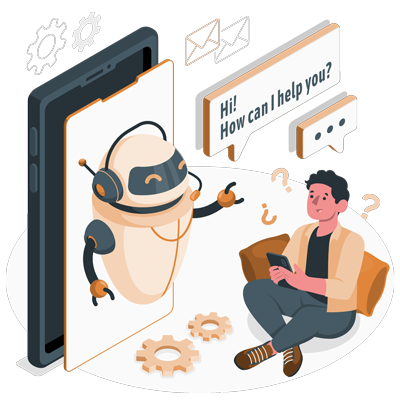 What is a Machine Translation Post Editing?
Machine translation post editing is the process of improving the quality and accuracy of text translated by machine. This service is normally carried out by a human translator who carefully reviews the content that is created by the machine to ensure that it is correct and readable.
The text is thoroughly reviewed and edited by experienced linguists who are fluent in both the source language and the target language in order to guarantee its accuracy, fluency, and cultural appropriateness.
Enhanced Accuracy
Our MPTE provides a higher level of accuracy as compared to traditional standalone machine translation. This is because human reviewers methodically correct any errors that were made by AI translators.
Quicker Turnaround
The combination of machines' speedy processing with human refinement speeds up translation. This enables humans to concentrate on minute details after the first machine translation has been completed, which ultimately results in the completion of projects more quickly.
Clarity
It is increased as a result of machine translation post-editing, which improves the flow of the text, making the content that has been translated easier to understand for the audience that it is intended for and ensuring that successful communication takes place.
Nuances of Culture
Our translators can comprehend cultural complexities, which is essential for good translations. They, in contrast to machine language translators, can recognize cultural references as well as what is appropriate for places.
Precise Local References:
Post-editing done by humans assures the authenticity of local references such as city names, streets, landmarks, and regional features, which are susceptible to distortion when translated by machines.
Industry Terminology
The integrity of industry-specific jargon is maintained by expert human editors, so as to prevent the loss of meaning that would be produced by different translations of specialized phrases.
Why Choose Us?
ISO 18587 Certified
Crystal Hues Limited is proud to be ISO 18587 Certified, demonstrating our commitment to excellence in language services. We also hold ISO 17100 certification, further showcasing our dedication to quality and professionalism. Our certifications prove our track record of top-notch services and reliability.
Expertise
With a team of translators who are proficient in more than 300 languages, we put professionalism at the forefront of our organization's motto. Our post-editing team has a vast variety of experience to translate any complex content. This allows us to ensure that the complete product is devoid of any errors and adheres to the highest standards.
Quality Assurance
We place greater emphasis on the quality of delivered projects. We have an efficient system to ensure that every piece of content passing through our system is accurate and complies with our clients' requirements.
Adaptability
No matter which industry or sector our clients are from or in which language you require machine translation services, we possess a high level of flexible team that can accommodate your demand in order to deliver the best possible outcomes.
Timely Delivery
CHL places emphasis on productivity and deadlines without sacrificing on the quality of the work. Our committed team ensures that the project is delivered on time to avoid losing any precious time of yours.
Data Privacy
Your trust is paramount. Hence, every piece of information shared with us is protected by our stringent data security procedures. We ensure that the entirety of the MPTE process is secure and safe.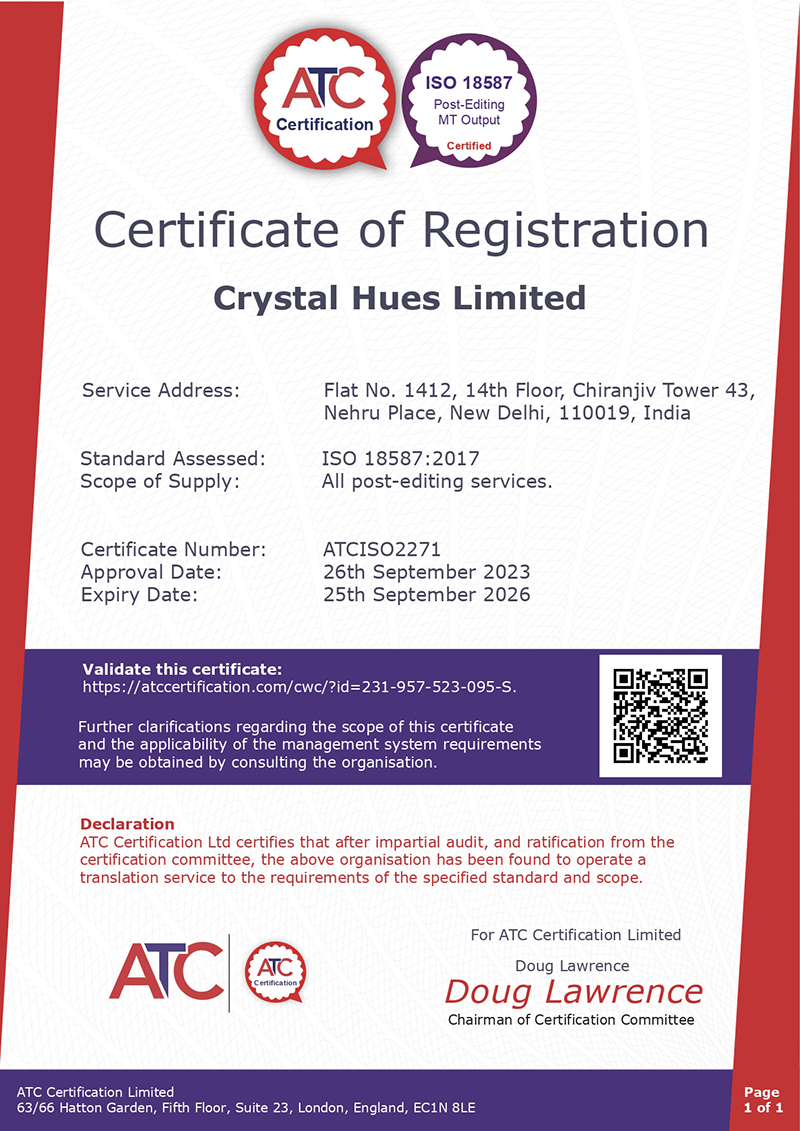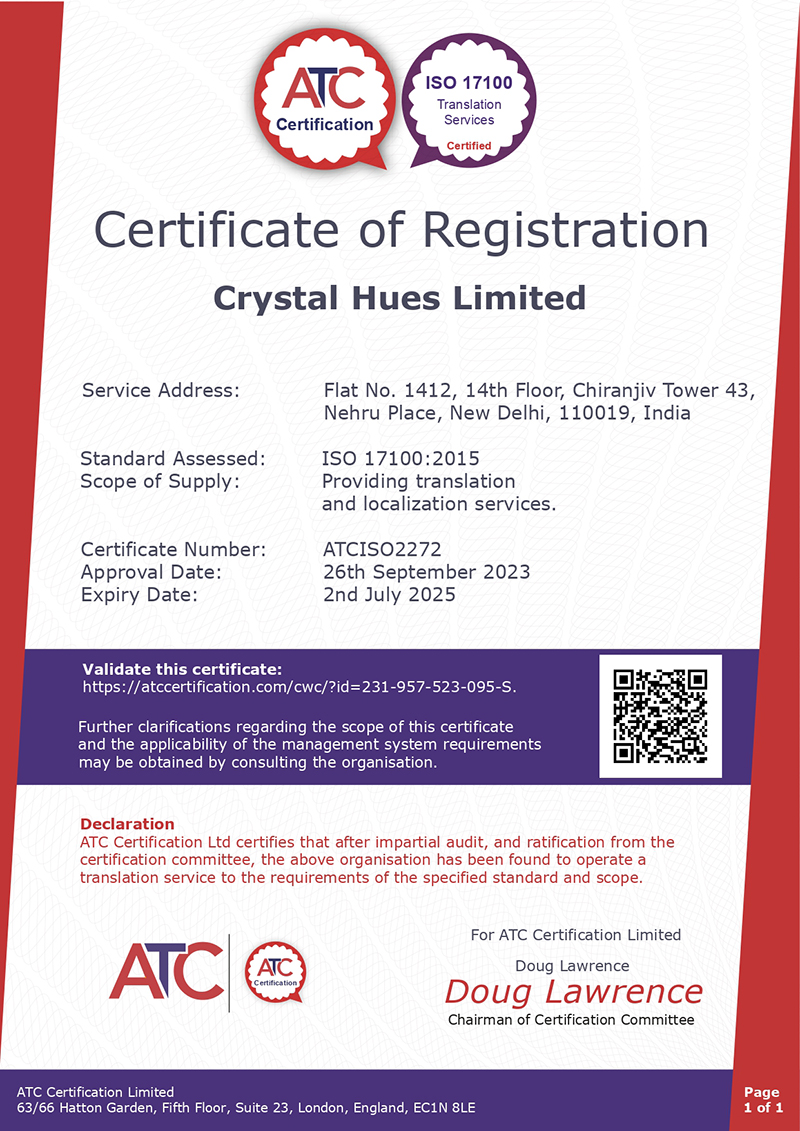 Industries We Serve
Our MTPE services cater to diverse industries, including but not limited to
Exceptional Machine Translation Post-Editing Services
At CHL, we put an emphasis on excellence by fusing the advantages of AI and people. With our machine translation post-editing services, you can increase the effectiveness of your translations, reach a larger audience, and take advantage of new worldwide prospects.
Our post-editors have the necessary proficiency to analyze machine translated content. They employ their expertise and subject matter knowledge to utilize the editing procedures. Our MTPE translation services in Bangalore, Delhi, Noida are proficient at converting machine translation output into organic and culturally appropriate text that is suited to your target audience.
Our MPTE professionals ensure that the product is flawless. We ensure that the right tone, intended message, and consistency are maintained throughout the document.
Our team works hard and diligently to ensure accurate and genuine results are provided. Each documented post-edit is checked for relevance, consistency, and fluency.
To explore your translation requirements and see how our MTPE translation services in Bangalore, Delhi, Noida can improve your material with accuracy and professionalism, get in touch with us right away.
Interested In Our Services? Get An Instant Estimate.
Are you looking for a collaboration with us? Want to know the specific details of how we work and what we bring to the table?
Just input your requirements and get an instant quote. CHL always adheres to transparency and fair business practices.
And the results you are seeking, you'll get the best!