No mundo de hoje, muitas grandes empresas acabam de forma trágica porque não conseguem comunicar devidamente. Para além de uma boa oferta de produtos, é a comunicação excelente que separa um negócio bemsucedido dos restantes.
A Crystal Hues Limited (CHL), fundada em 1989, oferece soluções completas de comunicação para o seu negócio. Empresa certificada pela ISO 9001:2015 e pela ISO/IEC 27001:2013, a CHL é apoiada por uma equipa de mais de 150 profissionais dedicados, e tem um historial impressionante de lançamento de novas marcas, de localização de marcas em vários mercados, e de evolução de marcas até ao próximo nível.
A CHL oferece-lhe a experiência de mais de 700 especialistas em comunicação distribuídos por 34 cidades em todo o mundo, que garantem um apoio sem falhas no fornecimento de soluções baseadas no valor. Os mais de 3 000 clientes da CHL incluem multinacionais, instituições Governamentais, pequenas empresas, agências de publicidade e LSP internacionais. Da sua lista de clientes podem destacar-se: Amway, BBC, Canon, Daimler, DY&R, GE, Hughes, ING Life, LG, Pearson, MetLife, Reckitt Benckiser, Safran Aerospace, Sun Pharma, TCS, o Governo dos EUA, Virgin Atlantic, WHO, Zee TV, etc.
O QUE DISTINGUE A CHL?
Para corresponder às suas necessidades de comunicação, a CHL criou quatro segmentos verticais especializados. Cada segmento vertical é gerido por uma equipa de peritos do ramo, podendo fornecer soluções altamente personalizadas como entidades separadas, ou trabalhar harmoniosamente em conjunto para oferecer soluções adequadas às suas necessidades.
Download E-Brochure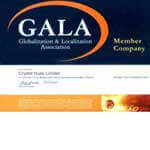 GALA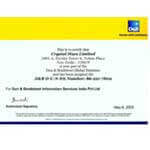 D&B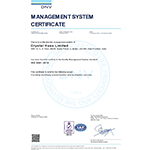 ISO 9001 : 2015 Certified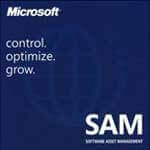 Microsoft License Compliance assessment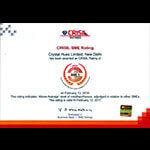 CRISIL awards third highest possible CRISIL SME Ratings reflect the level of creditworthiness of a SME, adjudged in relation to other SME. The rating awarded to Crystal Hues Limited the third highest possible (http://www.crisil.com/ratings/sme-rating-scale.html).
CRISIL, a Standard and Poor's (S&P) company, is a global analytical company providing ratings, research, and risk and policy advisory services.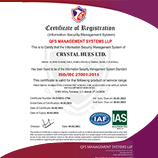 ISO/IEC 27001:2013