Role of Social Media during COVID-19 Lockdown
Offices are shut, people's movement is restricted, and the whole world is confined to their homes. The scenes that we are witnessing from across the world are unprecedented.
The COVID-19 pandemic is running amok and has put the whole world under a lockdown. Trying to break the chain of transmission, governments across the world have confined people to their homes, restricting their movements. Apart from essential goods and services businesses, whole economies are shut due to the pandemic. What is the way out for your business?
Business Opportunity
While people are somehow managing to cope with the lockdown, businesses are inlimbo. As the adage goes, 'in any negative situation, we can find positivity,' in this crisistoo, businesses can find positivity. The opportunity is in the form of 'using social media.'
Already, social media has become the biggest online market place where businesses find and woo customers. But, in these uncertain times, social media is playing a bigger role in connecting people and reassuring them that everything will be alright.
People are sharing their thoughts and reaching out to their friends, families, and others via social media. Particularly during the lockdown, the platform is playing a big role in disseminating infor-mation about the pandemic. Also, there is a widespread sharing of misinformation on the platform.
You might be wondering what role social media play in my business amidst the crisis. Social media plays a different role during the lockdown than in general times. Only you have to grab the oppor-tunity it presents.
Role of Social Media during Lockdown
As your business is shut, providing goods or services to your customers is not possible. But, you can reach out to your existing customers and potential customers through social media.
According to Crystal Hues, an expert in social media marketing services, Delhi, this is how you can use social media.
Quell the Misinformation Campaign When fear grips the world, fraudsters try to benefit from the fear by spreading false information. Social media is teeming with such fraudsters. Some are trying to sell spurious drugs as treatment for COVID-19. As a responsible business, you can provide the right information to your audience and quell the misinformation campaign. Always share the correct facts and quote authentic sources. Websites of the World Health Organisation (WHO) and government websites are authentic sources from where you can share information.
Engage Your Audience The lockdown is a great opportunity to engage with your audience. By conducting question and an-swer sessions or asking your customers for suggestions on product improvements, etc., you can en-gage your audience. You can also ask your audience to share their lockdown experiences. This bonding over with your audience on social media will benefit you in the future - better engagement means positive returns afterward.
Use Context While Posting Content Not only during the lockdown but in any situation, you need to post content based on the context. But, in these times, we recommend extra care while posting content. You can share humor-based content or any other fun and entertaining content. But, any ill-timed and bad taste content could cost you dearly.
Do Not Sell, Be Empathetic Socially, economically and emotionally, the pandemic and the associated lockdown are taking a toll on all of us. In these trying times, be mindful of marketing your products on social media. Our ad-vice is not to do marketing. Instead, post content that reassures people of good times that will come soon. Be empathetic of the hardships people are facing. And modify your social media content strategy accordingly.
Be Socially Responsible Students are the worst hit due to the lockdown. With schools and colleges shut, formal education has become inaccessible. This is where you can show your social responsibility. Share online edu-cational resources for free to students and teachers. If possible, give them informal education, moti-vate them, and conduct online sessions or group chats with subject experts.
Help Fight the Pandemic Trace, test, and treat has been the mantra for fighting the pandemic. In many countries, social media played the role of a catalyst in tracing people with COVID-19 symptoms and treating them. As a responsible business, you help fight the pandemic by interacting with your audience about the dis-ease. Gather information on symptoms from your audience, educate them on early testing for better re-covery, share information on COVID hotspots in their areas, and ensure that they stay indoors. Also, share about the nearest treatment centers. Communicating such valuable information will help fight the pandemic effectively.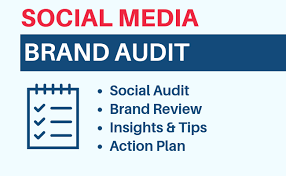 Benefits
Using social media in these times may not increase your sales, but it helps in brand building, cus-tomer engagement, gaining audience trust, and showing your business credibility and authenticity. The strategy will also increase your website traffic. And when the lockdown ends, you will surely see an increase in your sales.
Thus, the role of social media during the COVID-19 lockdown for your business is to build a posi-tive brand reputation. Good deeds are always remembered by people and reward them. In your case, the rewards will come late, but you will definitely get them.
Need Help?
Are you a clothes shop owner or an automobile spare part manufacturer? No matter the size of your business, Crystal Hues will help you in your social media marketing. We provide the best social media marketing services in Delhi. From campaign setting to content creation and from timing the posting to managing social media ad budget, we offer comprehensive social media marketing services. Click here to know more about our Social Media Marketing Services.